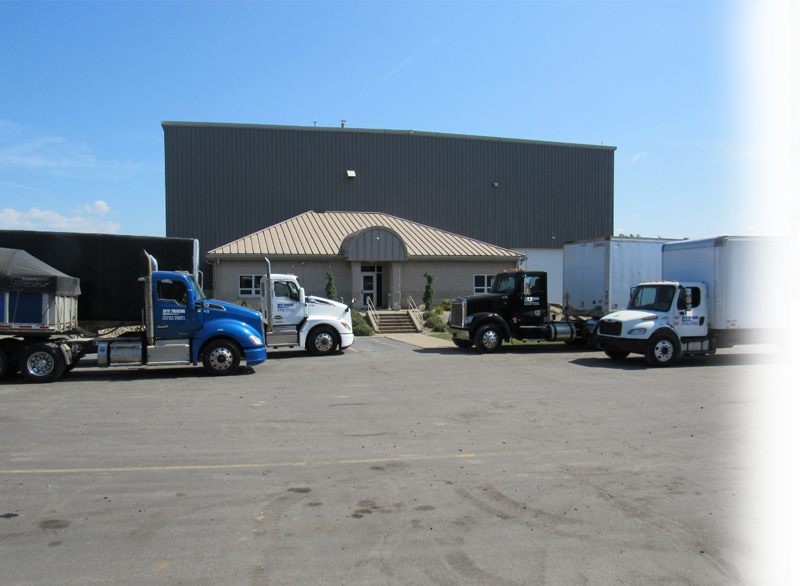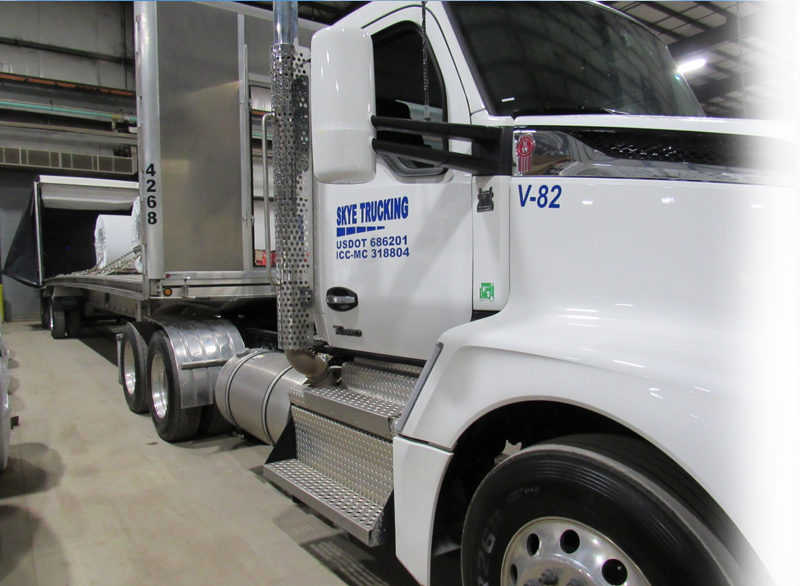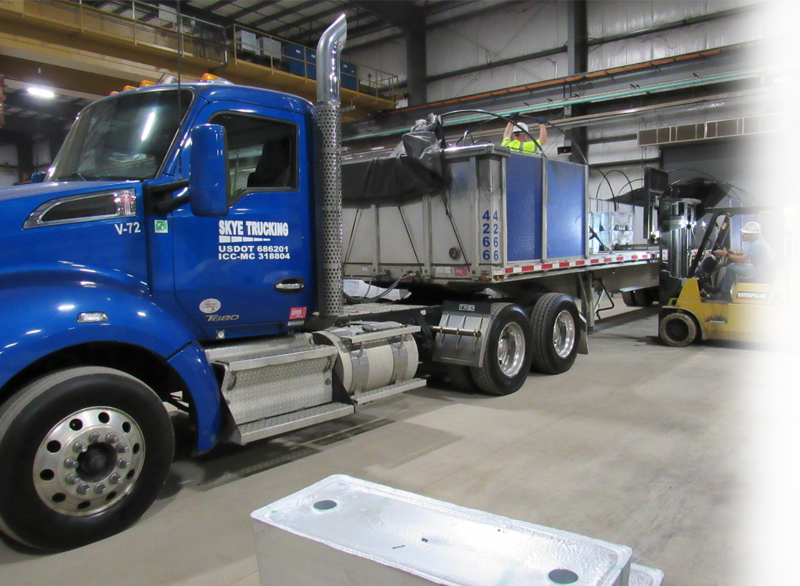 slide1
Total Transportation
Solutions
slide2
"Skye Trucking employees have always been polite, courteous, on time, friendly, and hassle free and go out of their way to take care of anything that you need. Great company to work with and we look forward to working with them more. "
Josh Hartsel
Skybox Packaging

Customer
Testimonials
slide 3
Flatbeds, Vans, and Box Trucks
Specialized
Equipment
Welcome to Skye Trucking
Skye Trucking Company, in business since 1997, provides just in time trucking service to Ohio and the surrounding Midwestern and Northeastern states. We are centrally located between Cleveland and Columbus off of I-71. Specialized coil trailers, flat beds, covered wagons, vans, and box trucks allow us to offer flexible, efficient movement of freight at competitive rates. Skye Trucking prides itself on dependability, meeting the specific delivery requirements of our customers. Our drivers are experienced, dedicated, and conform to the highest standards in the industry. Whether your company needs to transport goods by truck or requires a more complete logistics package, including warehousing and rail, we will find a solution to suit your needs.
Mission Statement
Ashland Railway is committed to partnering with our customers to meet their logistics needs and support their future visions. With our dedication to providing superior service, we strive for excellence and recognize that success is achieved by supporting our customers' goals. Ashland Railway finds solutions to challenges and works each day to maintain our reputation for providing exceptional and incident free service.
Values
Excellence, passion, commitment, teamwork, and safety are our core values.
Excellence – our dedicated teams strive each day to exceed our customers' expectations
Passion – our associates work with passion, and take pride in their contribution to the success of our company and the support they collectively provide to make our customers stronger
Teamwork – respect, integrity, communication, cooperation, and collaboration is our "mantra"
Commitment – we are committed to our customers, working diligently each day to exceed their expectations, create efficiencies, and provide solutions to challenges that arise
Safety – our company is focused on creating a safe work environment, emphasizing with our associates the importance of individual safety as well as the safety of their colleagues, our customers and the communities we serve